Søren Bjerregaard Pedersen new chairman of MissionGreenFuels
Unfortunately, Jacob Sterling (Maersk) had to withdraw as our BoD Chairman as he is starting in a new job at Preferred by Nature from February 1, 2023.
Søren Bjerregaard Pedersen has been offered and accepted the opportunity to take on future Chairman post in the partnership from February 1, 2023.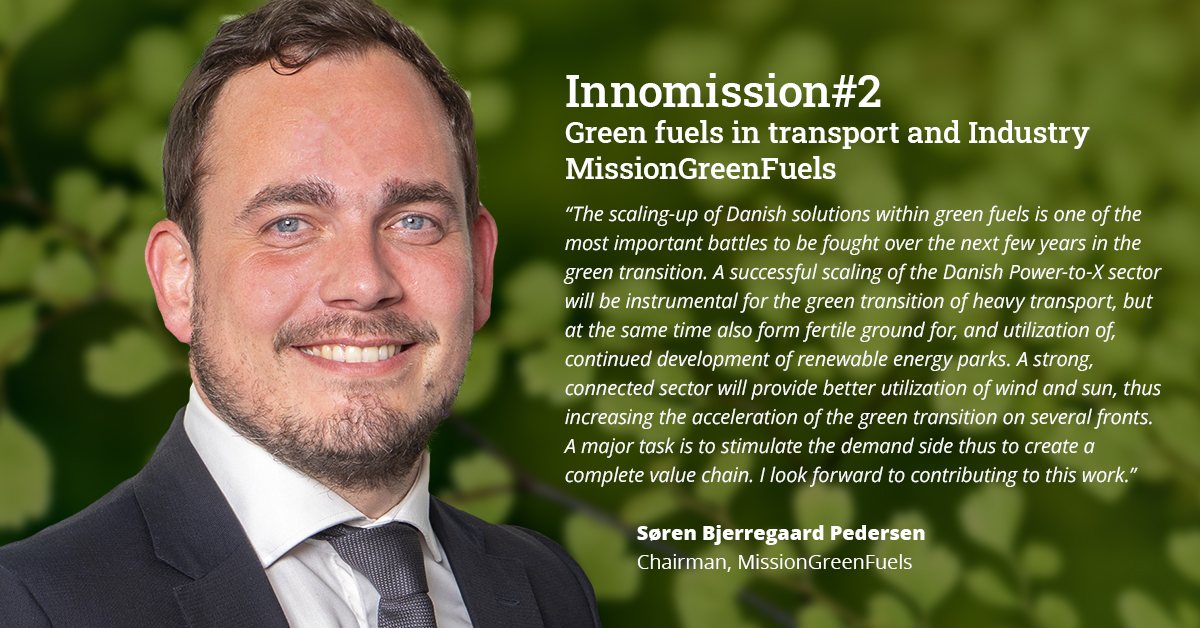 As Chairman of MissionGreenFuels, Søren Bjerregaard Pedersen brings in many years of experiences working within the agendas of green transition and leading teams, partaking in Greentech innovation projects. He has been heading North Denmarks EU-Office 8 years and is today, since 2018, CEO to Cemtec and Hydrogen Valley Denmark. 
Søren looks forward to the work in MissionGreenFuels: "The scaling-up of Danish solutions within green fuels is one of the most important battles to be fought over the next few years in the green transition. A successful scaling of the Danish Power-to-X sector will be instrumental for the green transition of heavy transport, but at the same time also form fertile ground for, and utilization of, continued development of renewable energy parks. A strong, connected sector will provide better utilization of win and sun, thus increasing the acceleration of the green transition on several fronts. A major task is to stimulate the demand side thus to create a complete value chain. I look forward to contributing to this work."
Søren has been an acitive member of the MissionGreenFuels Board of Directors from the start of the project. The Board of Directors look forward to the future work in the board with Søren as the new Chairman.